About me and what I offer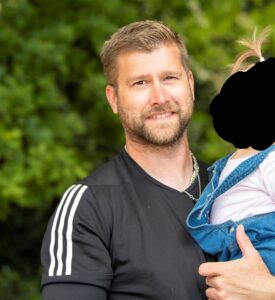 Since 2013, I've offered professional dog walking and pet care service in the Sutton, Cheam, Morden, and surrounding areas. In that time, I've helped hundreds of pet owners enjoy the peace of knowing that their pets are cared for by someone who understand and loves them as his own. I've spent many years of my life learning how to provide custom care for a variety of animals, with a special focus on dogs. 
I strive to offer quality services that are tailored for my clients and their pets, making my dog walking and pet care services available when and where they need it. I'll even send regular updates along with pictures, so every owner knows exactly what his pet's up to. There's a certain peace that comes with knowing all is well with your beloved pet – and seeing it with your own eyes. And since I'm fully insured and have had a police background check, you can have complete confidence every time your pets are in my care. If there's one thing I've learned as a parent and pet owner, it's that everyone is unique and requires their own, specialized approach to reach their full potential – all pets including hamsters, rabbits, reptiles, dogs, and cats. They each have their own needs, desires, and expectations. Recognizing these differences is essential for long-term success and care.
In 2019, my now wife and I welcomed our 1st child into the world, our beautiful daughter Caitlin. She's kept us on our toes and if that wasn't enough we welcomed our 1st family dog. A Cockerpoo we named Millie. Never a boring day in our household.
I look forward to getting to know you and your pet better, and to helping you get the best care for them imaginable. You can bet I'll treat your pet the same way I treat my own Cockerpoo, Millie. Because for me, pets are family.